Principal partner Meridian Energy highlights of 2022
.
Meridian Energy has been our KidsCan Principal Partner for over nine years. We are thrilled to have such an awesome partner who gets behind our work and delivers over and above on their support for KidsCan. 
After two years of lockdowns, we are delighted to have finally put many of our postponed joint events into action. It has been a busy second half of the year! Here are just a few highlights…
Meridian generously got behind KidsCan's winter campaign, not only supporting us financially but also donating countless hours of their marketing expertise to help contribute to a successful campaign. They helped to raise over $650K for the 15% of Kiwi kids who often go hungry.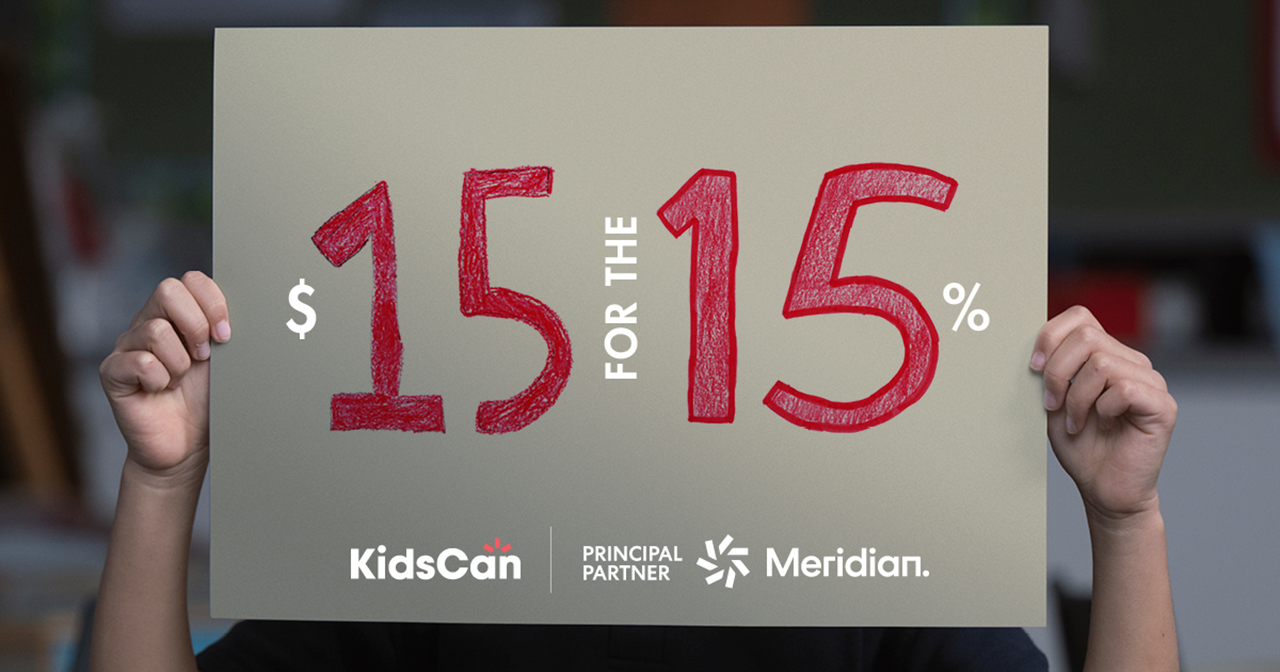 Meridian will go to any lengths – and heights, it seems – to support our work. In October 10 Meridian staff, including two executives, took part in a skydive above beautiful Mackenzie Country. They smashed their 10K target and raised over $18K for Kiwi kids in need.  Guy Waipara, General Manager of Development, was among them. "Childhood poverty is a large and unfortunately growing problem in the country. Thankyou to everyone who donated to see us get pushed out of a plane!"
In November we were excited to take the tamariki from a KidsCan partner school - Pomare School in Wellington - on an awesome adventure thanks to Meridian. The trip started with a visit to the lesser-known treasure that is Wellington Museum, where the kids enjoyed tinkering and playing with gadgets and gizmos galore. Next stop was a ferry trip to Matiu/Somes Island. We then hopped on a boat operated by East by West Ferries - another member of Meridian's partnership whānau after launching Ika Rere (Flying Fish), the Southern Hemisphere's first electric passenger ferry last year.
The tamariki were so excited on the ferry trip to Matiu/Somes. Some of the children had never been on a boat before, so they were quite nervous to climb aboard, but they soon got over their fears and found it such a buzz. They thoroughly enjoyed exploring the island, visiting the lighthouse, checking out the old quarantine facilities, and patting friendly sheep.
"It was an amazing experience for our tamariki to visit Wellington Museum and Matiu-Somes Island, and we are so grateful for the generosity of KidsCan and Meridian for making this happen."